Only two defining forces have ever
offered to die for you,
Jesus Christ and the American G.I.
One died for your soul,
The other for your freedom.
Let's thank them both.
3700 Jim Miller Rd.
Dallas, TX 75227

Phone: 214-381-6580
Fax: 214-381-6585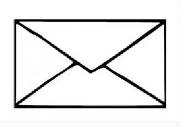 OUR NEW EMAIL IS
Thank you for visiting our website. We have listed our service times for you. Feel free to take a look around and find out what programs we have to offer. We would be honored to have you join us for one of our services. Please contact us at the church office if we can answer any questions about our services or programs for you.

God Bless

Our Service Times are as follows:
SUNDAY
Sunday School- 9:45 a.m.
Morning Worship- 10:50 a.m.
Children's Church- 10:50 a.m.

Prayer- 6:00 p.m.
Evening Worship- 6:30 p.m.

WEDNESDAY
Prayer- 7:00 p.m.
Worship Service- 7:30 p.m.
Missionettes- 7:30 p.m.
Royal Rangers- 7:30 p.m.